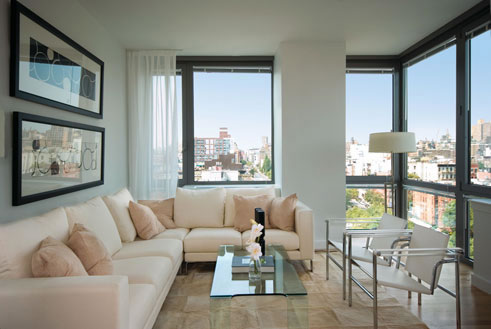 Temecula Painting Company
Painting company Everett and Everett Painting Inc. is the premier painting company in the Temecula Valley. We have over 20 years of experience as a painting contractor.  We offer affordable pricing, exceptional work and customer satisfaction.  We will provide you with an exceptional paint job, and we will leave your home or office neat and clean.  We pay attention to details that other's don't.
Family Owned and Operated
We are a family owned and operated business. Our painting service has been around since 1990.  The owner, Kerry Everett, began the business 18 years ago after years of painting with his father. Since that time, they have established a family business. His passion for painting has grown into a successful business.  Kerry continues to inspire his fellow workers to do the best job possible.
Tracie Everett focuses on the decorative elements of their painting including beautiful faux finishes and added creative touches to their work.  If you need help selecting paint colors, Tracie will be happy to assist you.  Our painters are trained on all of the latest faux finish techniques  Show us a photo of a look you like and we'll do our best to give you the same look.  We are able to achieve any look desired for your homes interior or exterior.
Whether your interested in sprucing up a room, the entire house or an office we would love to have one of our team members meet with you for an estimate or color consultation.
Everett and Everett Inc is a member of the Better Business Bureau and are also licensed, insured and bonded in the state of California.
We pride ourselves on providing excellent customer service.  We provide a satisfaction guarantee to our customers for all services provided.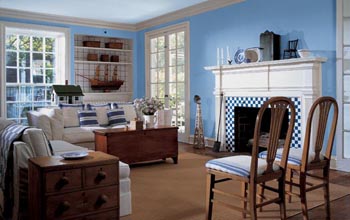 Great Detail Applied to Molding Windows and Fireplace
Baby Rooms Painted, Molding and Baby Colors available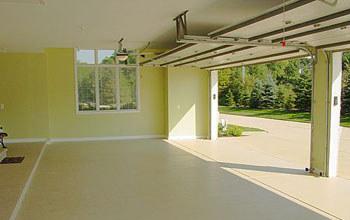 Garage Interior Painted, Flooring with Epoxy Paint, Tough Flooring Speciality Painting Available